Mobile Television business, known as the most influential business in 3G era, is to watch TV with handset that supports video function.
Relation of Mobile Television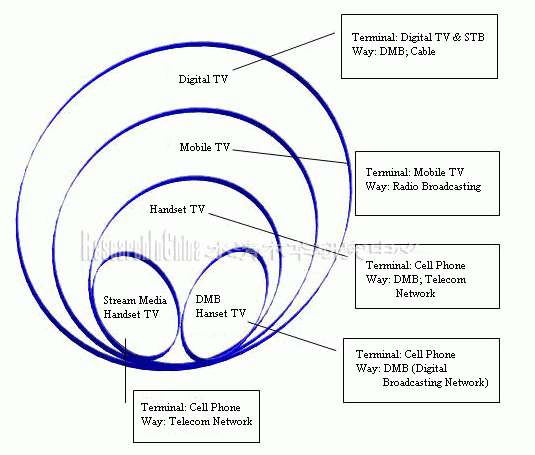 Mobile TV business, initiated in 2004 when the public's consumption of mobile value added service became increasing rational. In addition, barriers concerning contents, terminal, technique, standard ,charge and user, limited the development of handset business. As a result, mobile TV won't develop so well as CRBT (Colorful Ring Back Tone) by absorbing the curiosity of the public with its novelty. Currently, the business is still in the preparation period.
Mobile TV Industry Life Period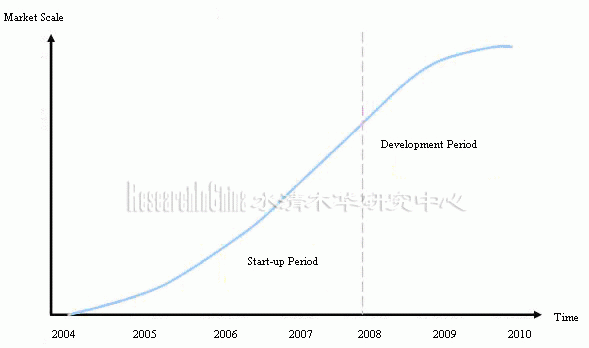 Compared to the traditional TV business, the largest advantages of the mobile TV business lie in its mobility and interactivity. In addition, compared to the other value-added business, it is good at the multimedia integration and live content. Therefore, only through developing the services can bring the special value will attract a large number of the mobile users, so as to promote the business development.
Mobile TV Users Scale, 2005-2010
It is forecasted that the mobile TV will be stronger and stronger via the opportunity that China walks towards the world in 2008, and the number of the mobile TV users will be more than 500 thousand.