In May 2007, cement output of key enterprises in China amounted to 44.56 million tons, up by 16.7% year-on-year. The accumulated output reached 170 million tons, seeing a year-on-year growth of 16.0%.
In Jan.-Apr. 2007, the finished amount of fixed asset investments in cement industry increased by 43.46% compared to the same period of last year. By the end of Apr.2007, total fixed asset investment in cement industry was up to RMB78.8 billion, up by 95.5% compared to RMB40.3 billion in 2006.
Regarding policy, 10 large enterprises gain state support, and 30 large enterprises gain local government support. Chinese government tries to enhance its regulation in regional market. It even stopped the approval of cement projects with below 2000-ton daily production capacity. It is expected that the accumulated shares of top ten cement manufacturers in China will be enhanced to 30% in 2010 from the current 15%. In addition, the average production scale also is expected to increase from 0.2 million tons of 2005 to 0.4 million tons or so in 2010.
Production/sales Ratio & Inventory Ratio of Key Cement Enterprises in China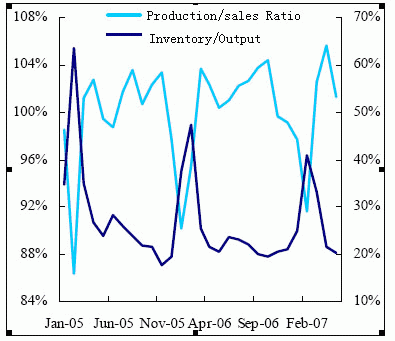 Growth Rate of Cement Output and Sales Volume of Key Cement Enterprises by Region, May2007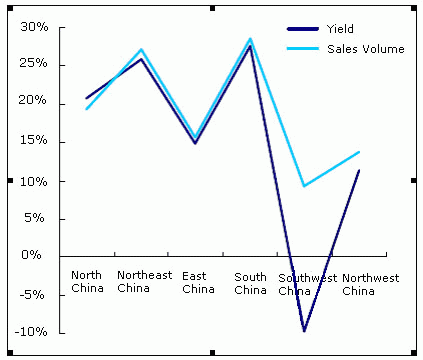 Growth Rate for Fixed Asset Investment in China Cement Industry, Apr 2007