According to the report conducted by National Bureau of Statistics, in 2006, the output of raw coal amounted to 2.38 billion tons in China, up 8% y-o-y; the output of the key state-owned coal mines, local state-owned coal mines and the town-level coal mines rose 9.8%, 5.8% and 6.8% respectively.

China's Coal Output, 2003-2006 (Unit: 100 million tons)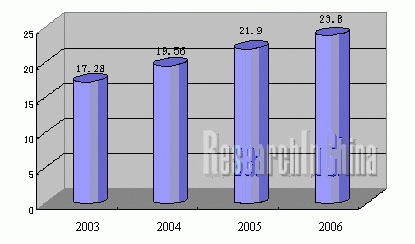 Source: National Bureau of Statistics

Currently, nearly 90% of coal in China is consumed by four big industries including the thermal power, steel, building materials and chemical industry.

China's Coal Demand Structure Forecast, 2007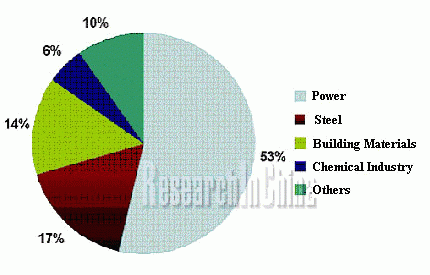 Source: China Coal Transportation & Sale Society

The remarkable changes have taken place in China's coal exports since 2007, for China becomes the net coal exporter for the first time. The accumulative coal imports from January to February in China were 8.6284 million tons, up 65.8% compared to the same period of last year; the accumulative coal exports reached 7.7079 million tons, down 3.2328 million tons or 29.50% over Jan-Feb 2006. The net imports accumulated to 920,500 tons from January to February; the figure was 5.7589 million tons for the same period of previous year.

China's Coal Import and Export, 2002-2007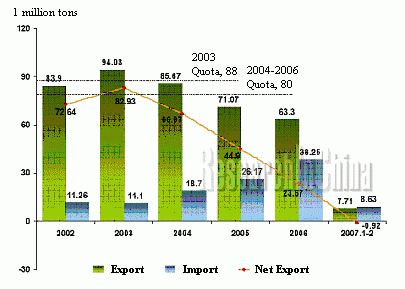 Source: National Bureau of Statistics

Aiming at 18 stock-listed coal companies, the report studies concretely their performance, operations, investments, etc, and analyze in details their main business structures and latest market trends.